Witness this Broadway classic with a timeless story set to Andrew Lloyd Webber's unforgettable score.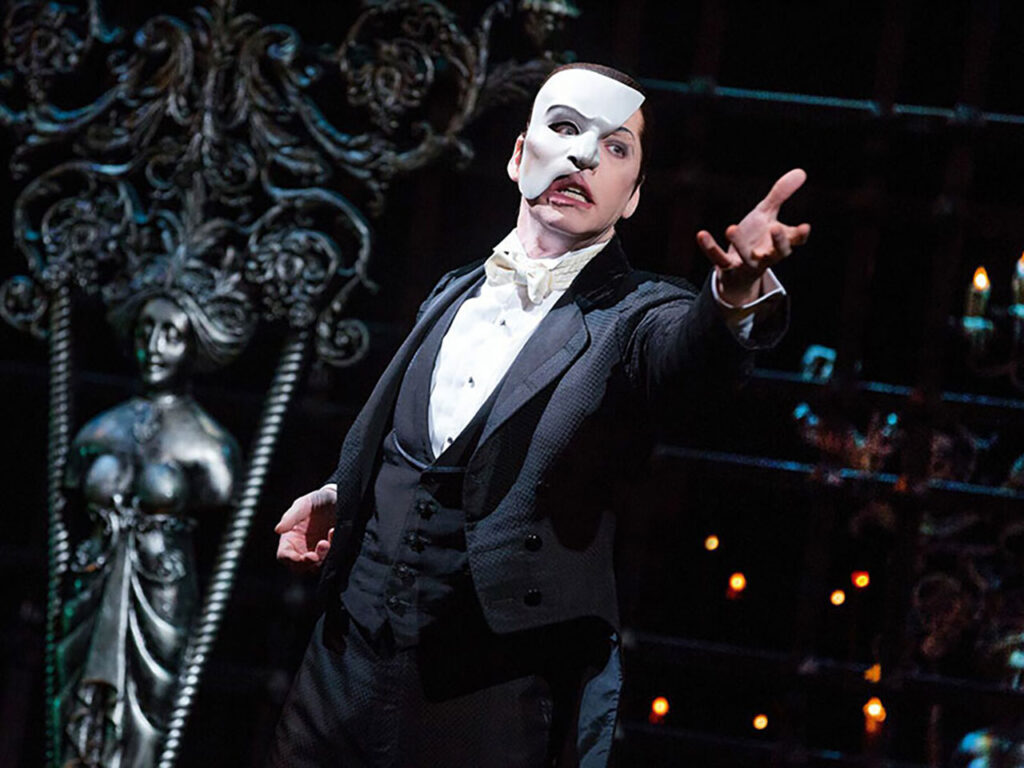 Phantom still delivers the goods!
The timeless story, the unforgettable score, and an undeniable obsession that could never die.
Winner of seven 1988 Tony Awards® including Best Musical, The Phantom of the Opera is based on the novel by Gaston Leroux. It tells the story of the hideously deformed Phantom who lurks beneath the stage of the Paris Opera, exercising a reign of terror over its occupants. The phantom falls in love with the young Soprano, devoting himself to creating a new star for the Opera by nurturing her extraordinary talents and employing all the skills at his disposal.
Majestic Theatre
(212) 239-6200
Accessibility Info
Wheelchair Accessible, Audio Description: Pre-Recorded, Loop Systems, Assistive Listening Devices, Closed Captioning
1987-88
January 9, 1988
January 26, 1988
Music by Andrew Lloyd Webber. Lyrics by Charles Hart. From the novel ""Le Fantôme de L'Opéra"" by Gaston Leroux. Book by Richard Stilgoe. Book by Andrew Lloyd Webber. Directed by Harold Prince. Musical Staging and Choreography by Gillian Lynne. Starring: Ben Crawford, Meghan Picerno, Eryn LeCroy, John Riddle, Bradley Dean, Craig Bennett, Raquel Suarez Groen, Maree Johnson, Carlton Moe and Kelsey Connolly. Featuring: Dara Adler, Giselle O. Alvarez, Janinah Burnett, Xiaoxiao Cao, Jason Forbach, David Michael Garry, Joelle Gates, Chris Georgetti, Kelly Jeanne Grant, Katharine Heaton, Heather Hill, Satomi Hofmann, Tyler Myles Huseman, Jolina Javier, Ted Keegan, Kfir, Gina Lamparella, Kelly Loughran, Scott Mikita, Greg Mills, Rachel Anne Moore, Bronson Norris Murphy, Justin Peck, Patricia Phillips, Richard Poole, Marni Raab, Jessica Radetsky, Janet Saia, Paul A. Schaefer, Carly Blake Sebouhian, Jeremy Stolle, Carrington Vilmont, Tug Watson, Jim Weitzer, Elizabeth Welch and Erica Wong.