Line-up for tickets to select Broadway shows at this fan-favorite ticket hub in the heart of Times Square.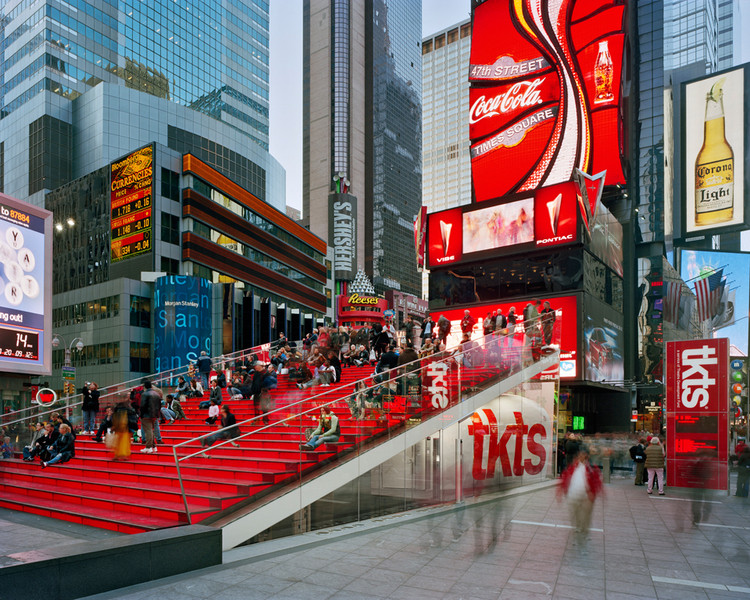 TKTS Discount Booths are the perfect way for everyone to experience the arts in New York City at affordable prices. Choose from a wide array of Broadway and Off Broadway musicals, plays, and dance productions on sale every day at 20% to 50% off regular prices. TDF operates three TKTS Discount Booths in New York City, including our flagship location in the heart of Times Square, our satellite booth at South Street Seaport and our latest addition at Lincoln Center. When you purchase your tickets from TKTS, you are supporting a nonprofit organization that is dedicated to sustaining and sharing the arts and developing the audiences of the future.
W 47th St
(212) 912-9770
Monday: CLOSED
Tuesday: 3:00 PM – 8:00PM
Wednesday: 11:00PM – 8:00PM
Thursday: 3:00PM – 8:00PM
Friday: 3:00PM – 8:00
Saturday: 11:00AM – 8:00PM
Sunday: 11:00AM – 7:00PM
Tickets are for Same-Day Matinee and Evening Performances and Next-Day Matinee Performances.