Discover the thrill, the majesty, the truly one-of-a-kind musical that is The Lion King.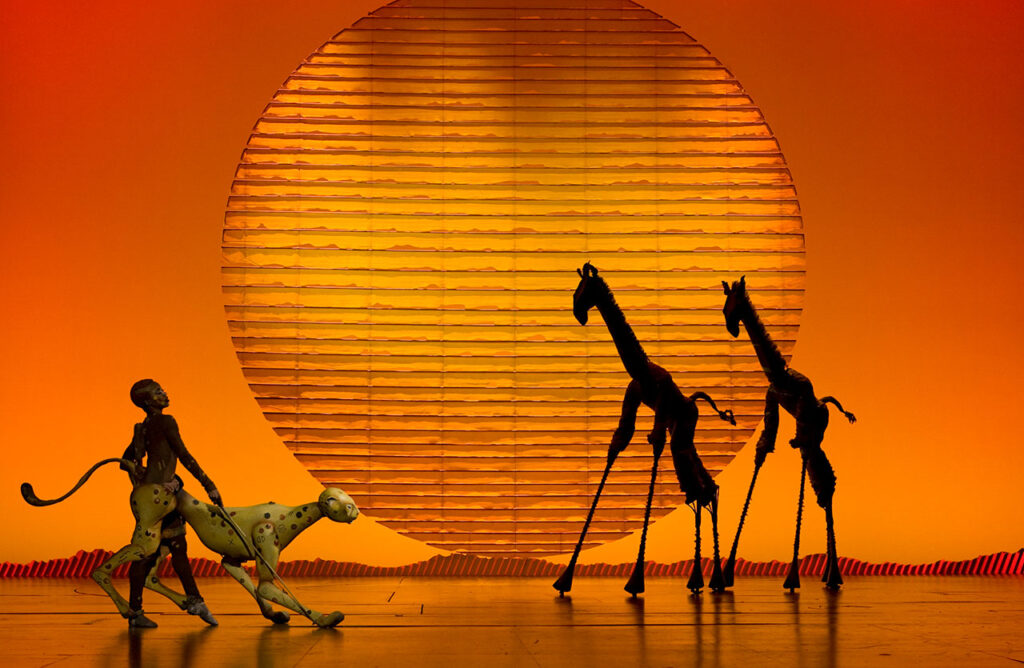 "There is simply nothing like it."
Feel the joy. Feel the thrill. Feel alive... at The Lion King.
More than 95 million people around the world have come to discover the thrill, the majesty, the truly one-of-a-kind musical that is The Lion King. And there's no better place to experience this landmark entertainment event than in the city where it all began. Join us at the Minskoff Theatre, in the heart of Times Square, and discover the pride of New York.
Minskoff Theatre
(212) 869-0550
Accessibility Info
Wheelchair Accessible, Audio Description: Pre-Recorded, Loop Systems, Assistive Listening Devices, Closed Captioning
1997-98
October 15, 1997
November 13, 1997
Music by Elton John. Lyrics by Tim Rice. Book by Roger Allers and Irene Mecchi. Adapted from the screenplay by Irene Mecchi, Jonathan Roberts, Linda Woolverton. Directed by Julie Taymor. Choreographed by Garth Fagan. Starring: Brandon A. McCall, Stephen Carlile, L. Steven Taylor, Tshidi Manye, Cameron Pow, Ben Jeffrey, Fred Berman, Adrienne Walker,, James Brown-Orleans, Bonita J. Hamilton, Robb Sapp, Vince Ermita, Corey J., Alayna Martus and Sydney Elise Russell. Featuring: Lawrence Keith Alexander, Cameron Amandus, Leanne Antonio, Andrew Arrington, India Bolds Browne, Lindiwe Dlamini, Zinhle Dube, Bongi Duma, Angelica Edwards, Jim Ferris, Rosie Lani Feldman, Daniel Gaymon, Pia Hamilton, Daniel Harder, Michael Alexander Henry, Michael Hollick, Pearl Khwezi, Lindsey Jackson, Lisa Lewis, Mduduzi Madela, Jaysin McCollum, Ray Mercer, S'bu Ngema, Nhlanhla Ngobeni, Nteliseng Nkhela, Jacqueline René, Kaylin Seckel, Kellen Stencil, Housso Semon, Derrick Spear, Michael Stiggers Jr., Jamie J. Thompson, Bravita Threatt, Natalie Turner, Donna Michelle Vaughan, Nicholas Ward and Stephen Scott Wormley.