See Baz Luhrmann's revolutionary film come to life onstage, remixed in a new musical mash-up extravaganza.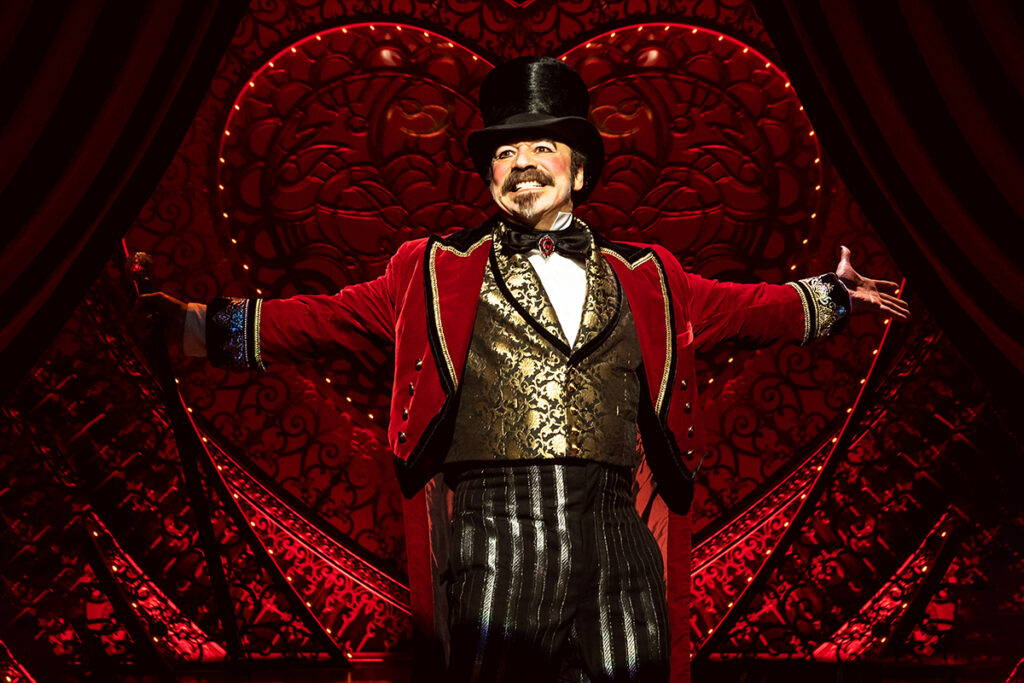 "Euphoric. Gasp-inspiring. Forbidden pleasures abound in this spectacular musical. In 'Moulin Rouge,' life is beautiful."
It's more than a musical, it's a state of mind.
Enter a world of splendor and romance, of eye-popping excess, of glitz, grandeur, and glory! A world where Bohemians and aristocrats rub elbows and revel in electrifying enchantment. Pop the champagne and prepare for the spectacular spectacular… Welcome to Moulin Rouge! The Musical! Baz Luhrmann's revolutionary film comes to life onstage, remixed in a new musical mash-up extravaganza. A theatrical celebration of truth, beauty, freedom and — above all — love.
Al Hirschfeld Theatre
(800) 653-8000
Accessibility Info
Wheelchair Accessible, Assistive Listening Devices
2019-20
June 28, 2019
July 25, 2019
Book by John Logan. Based on the 2001 Motion Picture by Baz Luhrmann, Craig Pearce, Twentieth Century Fox. Directed by Alex Timbers. Choreographed by Sonya Tayeh. Starring: Natalie Mendoza, Aaron Tveit, Danny Burstein, Sahr Ngaujah, Tam Mutu, Ricky Rojas and Robyn Hurder. Featuring: Ashley Loren, Jacqueline B. Arnold, Holly James, Jeigh Madjus, Joe Beauregard, Keely Beirne, Giovanni Bonaventura, Olutayo Bosede, Maya Bowles, Kyle Brown, Sam J. Cahn, Bobby Daye, Mia DeWeese, Karli Dinardo, Tilly Evans-Krueger, Aaron C. Finley, Bahiyah Hibah, Ericka Hunter, Cameron Mitchell Jackson, Tasia Jungbauer, Jose-Luis Lopez Jr., Reed Luplau, Kara Menendez, Kaitlin Mesh, Fred Odgaard, Dylan Paul, Khori Michelle Petinaud, Benjamin Rivera, Julius Anthony Rubio and Brandon Stonestreet.