Join the revolution at Lin-Manuel Miranda's musical about taking your shot, speaking your mind and turning the world upside down.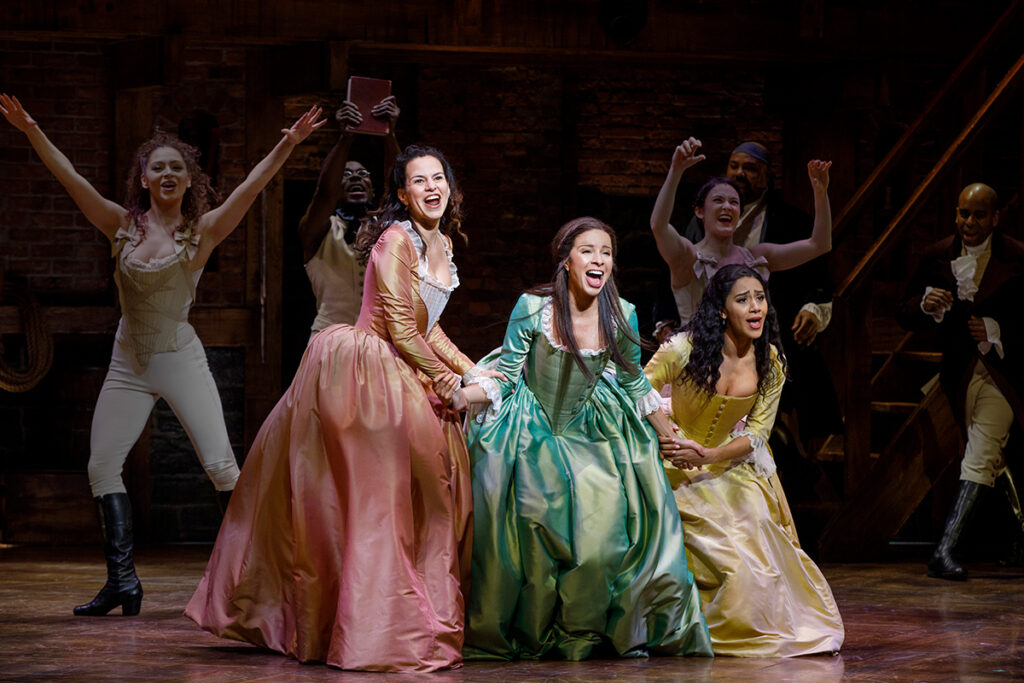 "This theatrical landmark has transformed theater and the way we think about history."
The story of America then, told by America now.
George Washington, Thomas Jefferson, Eliza Hamilton, and lifelong Hamilton friend and foe Aaron Burr all attend this revolutionary tale of America's fiery past, told through the sounds of the ever-changing nation we've become. Thomas Kail directs this new musical written by Lin-Manuel Miranda about taking your shot, speaking your mind, and turning the world upside down. Winner of 11 2016 Tony Awards® including Best Musical.
Richard Rodgers Theatre
(212) 221-1211
Accessibility Info
Wheelchair Accessible, Audio Description: Pre-Recorded, Loop Systems, Closed Captioning
2015-16
July 13, 2015
August 6, 2015
Book by Lin-Manuel Miranda. Music by Lin-Manuel Miranda. Lyrics by Lin-Manuel Miranda. Inspired by the book ""Alexander Hamilton"" by Ron Chernow. Directed by Thomas Kail. Choreography by Andy Blankenbuehler. Starring: Miguel Cervantes, Jin Ha, Krystal Joy Brown, Mandy Gonzalez, Tamar Greene, James Monroe Iglehart, Euan Morton, Fergie L. Philippe, Aubin Wise and Daniel Yearwood. Featuring: Amber Ardolino, Giuseppe Bausilio, Lauren Boyd, Amanda Braun, Erin Elizabeth Clemons, Marc delaCruz, Alexander Ferguson, Jennifer Geller, Christina Glur, Shonica Gooden, Deon'te Goodman, David Guzman, Jennie Harney-Fleming, Thayne Jasperson, Roddy Kennedy, Malik Shabazz Kitchen, Eddy Lee, Johanna Moise, Justice Moore, Preston Mui, Antuan Magic Raimone, Willie Smith III, Gabriella Sorrentino, Gregory Treco, Robert Walters and Ta-Tynisa Wilson.