Discover a whole new world at Disney's hit Broadway musical.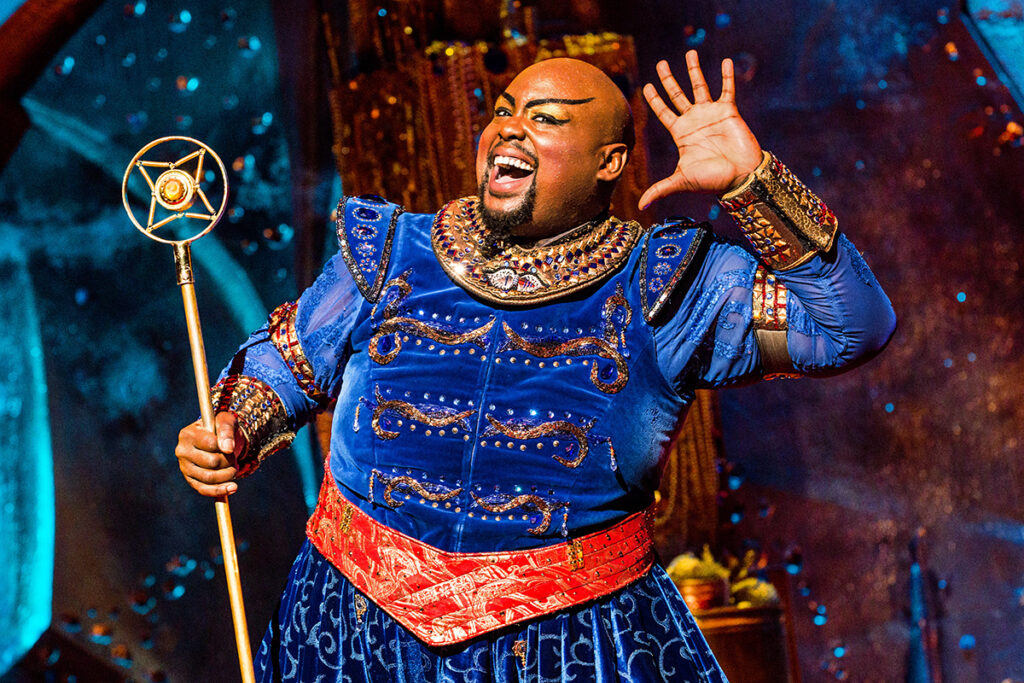 "Broadway magic!"
—
The Wall Street Journal
Discover a whole new world at Aladdin, the hit Broadway musical.
Adapted from the Disney film and centuries-old folktales including One Thousand and One Nights, the story of Aladdin is brought to fresh theatrical life in this exuberant musical comedy. Aladdin's journey sweeps audiences into an exotic world of daring adventure, classic comedy and timeless romance. The production features a full score, including the five cherished songs from the Academy Award-winning soundtrack, as well as more written especially for the stage.
New Amsterdam Theatre
(866) 870-2717
Accessibility Info
Wheelchair Accessible, Audio Description: Pre-Recorded, Assistive Listening Devices, Closed Captioning
2013-14
February 26, 2014
March 20, 2014
Book by Chad Beguelin. Music by Alan Menken. Lyrics by Howard Ashman and Tim Rice. Based on the Disney film written by Ron Clements, John Musker, Ted Elliott and Terry Rossio. Disney film directed and produced by John Musker and Ron Clements. Directed by Casey Nicholaw. Choreographed by Casey Nicholaw. Starring: Michael Maliakel, Shoba Narayan, Michael James Scott, Jonathan Freeman, Don Darryl Rivera, Milo Alosi, Brad Weinstock, Zach Bencal, JC Montgomery, Dennis Stowe, Frank Viveros and Juwan Crawley. Featuring: Tia Altinay, Mary Antonini, Netanel Bellaishe, Michael Callahan, Mike Cannon, Matthew deGuzman, Jacob Dickey, Mark DiConzo, Olivia Donalson, Josh Drake, Samantha Farrow, Jacob Gutierrez, Heather Makalani, Stanley Martin, Paul Heesang Miller, April Holloway, Amber Owens, Jamie Kasey Patterson, Bobby Pestka, Ariel Reid, Tyler Roberts, Jaz Sealey, Charles South, Angelo Soriano and Katie Terza.