Olive Garden Italian Restaurant
Take in the views at this Italian crowd-pleaser in the heart of the theater district.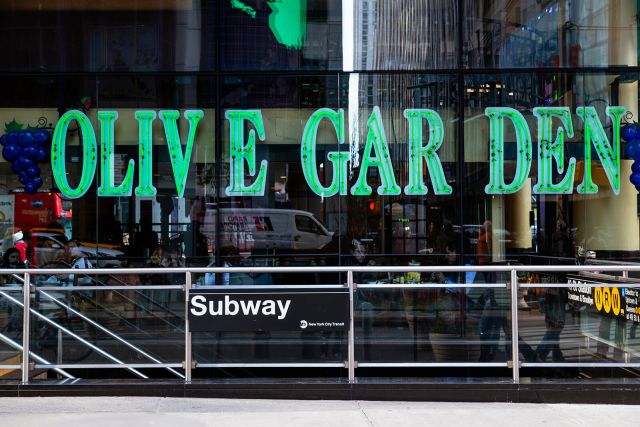 Olive Garden in New York's Theater District and Times Square is the place to visit when you want some quick and delicious Italian fare. The eatery has a wide variety of options for Italian lovers. Some of the appetizers that might tempt your taste buds include the fried mozzarella, crispy risotto bites and the bruschetta. Of course, you probably want to get some extra Olive Garden breadsticks, too. Olive Garden has quite a few dishes available including eggplant parmigiana, cheese ravioli and the lasagna classico. If you are dining with the kids, Olive Garden is a good choice as there are plenty of kid-friendly options.
2 Times Sq
(212) 333-3254
Sun – Thu: 11:00 AM – 10:00 PM
Fri – Sat: 11:00 AM – 11:00 PM