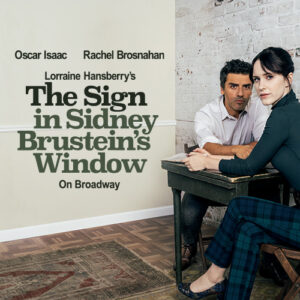 The Sign in Sidney Brustein's Window
James Earl Jones Theatre
2023
See Oscar Isaac and Rachel Brosnahan star in Lorraine Hansberry's tragicomical satire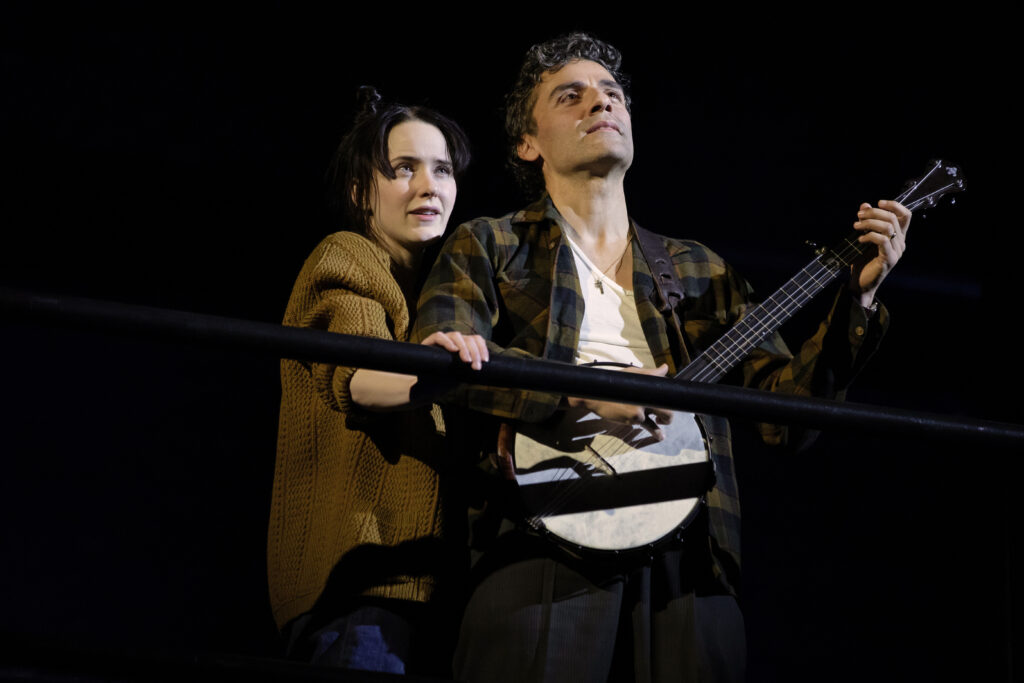 "Lorraine Hansberry's play remains a powerful call to action."
In 1960s Greenwich Village, loudly proclaimed progressive dreams wage war with reality. Oscar Isaac and Rachel Brosnahan star in Lorraine Hansberry's tragicomical satire, inviting us into the apartment of Sidney and Iris Brustein and the diverse and passionate social circle that inhabits it. As a rapidly changing world brings uninvited cynicism to their door, the Brusteins fight to keep their marriage—with all its crackling wit, passion, and casual cruelty—from being the final sacrifice to Sidney's ideals.
James Earl Jones Theatre
James Earl Jones Theatre 138 West 48th Street Between Broadway and 6th Avenue
Accessibility Info
Wheelchair Accessible, Audio Description: Pre-Recorded, Loop Systems, Assistive Listening Devices, Closed Captioning
2023
April 25, 2023
April 27, 2023
Written by Lorraine Hansberry. Directed by Anne Kauffman. Starring: Rachel Brosnahan, Oscar Isaac. Also Starring: Gus Birney, Julian De Niro, Glenn Fitzgerald, Andy Grotelueschen, Miriam Silverman, Raphael Nash Thompson.