Return to this haunted fun-house at Beetlejuice, based on the classic the Tim Burton film.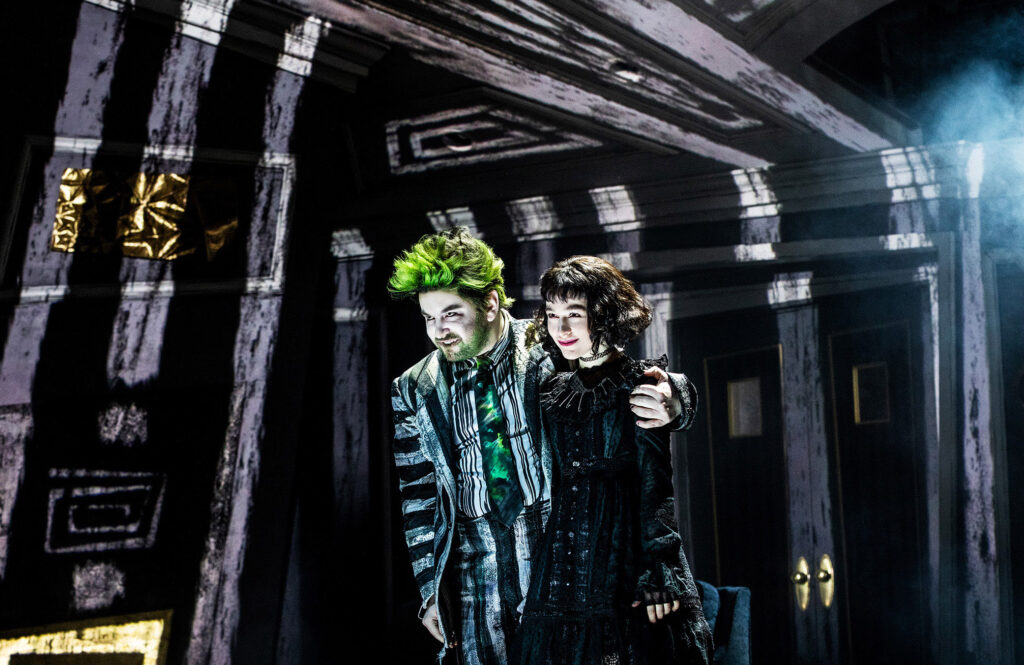 "A jaw-dropping fun house!"
The musical. The musical. The Musical.
This original musical based on the Tim Burton film tells the story of Lydia Deetz, a strange and unusual teenager obsessed with the whole "being dead thing." Lucky for Lydia, her new house is haunted by a recently deceased couple and a degenerate demon who happens to have a thing for stripes. When Lydia calls on this ghost-with-the-most to scare away her insufferable parents, Beetlejuice comes up with the perfect plan, which involves exorcism, arranged marriages and an adorable girl scout who gets scared out of her wits.
Marriott Marquis Theatre
Accessibility Info
Wheelchair Accessible, Audio Description: Pre-Recorded, Loop Systems, Assistive Listening Devices, Closed Captioning
2021/22
April 8, 2022
April 8, 2022
Book by Scott Brown, Anthony King. Music by Eddie Perfect. Lyrics by Eddie Perfect. Based on the motion picture by the Geffen Company, Michael McDowell, Larry Wilson. Directed by Alex Timbers. Choreographed by Connor Gallagher.